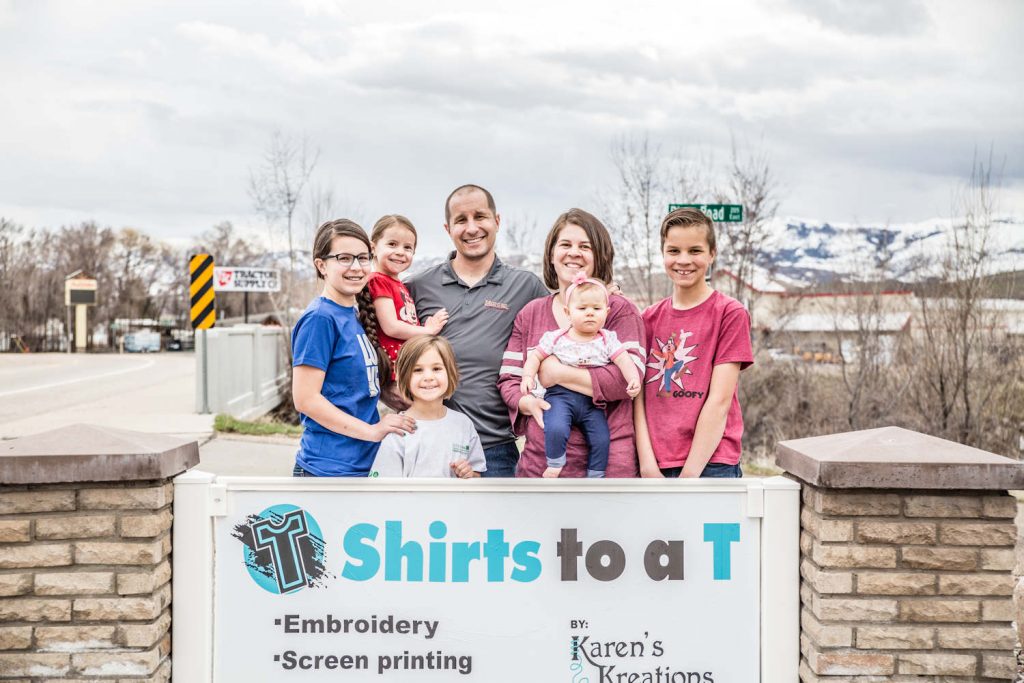 Our Custom T-shirt Shop started in 1990 in Morgan when Karen Haddock bought a small screen printing press and used her garage.  Over the years we have grown and built a reputation of quality work and good service.  As part of the company growth, Karen's son, Brian,  joined the team.  
As our business has increased over the years we have helped in the community, have expanded our available products, and provided goods to businesses, sports teams, and others needing customized apparel.  
We believe in conducting business honestly and with integrity, while making quality products at reasonable prices for our customers.
Why choose us? We have been making and designing shirts, hats, uniforms, sports apparel, and more for 25 plus years. More important than the experience the years have brought is our passion for what we do. Nothing is as satisfying as seeing people happily wearing or using the items we make. We know you are unique, and we believe you should enjoy high quality clothing and goods that are customized to fit whatever you are doing!
Whether it is shirts for a family reunion, uniforms for work, jerseys for a sports team, decorative vinyl, or a small order of hoodies to commemorate a recent accomplishment, we can get the job done for you. Feel free to look over the website for ideas and browse the pictures of previous jobs(more coming soon!). If you are a customer looking for a catalog then go to the catalog page and you will find all of our available merchandise catalogs. If you need to contact us feel free to send us an email.